Most hobby photographers get a camera and a couple of nice lenses. Maybe an editing program.
Bill Hao is a little more hardcore.
The Richmond resident has been a fan of photography since he was a teen in China but has taken his passion further recently. In the last few years, he's built two cameras himself and turned a tour bus into a mobile darkroom so he could take his 170-year-old hobby on the road.
It should be noted here that Hao isn't creating a typical photo by 2022 standards. These aren't jpegs. They're not even negatives on film.
Welcome to wet plate world
What he specializes in was invented in the 1850s and went out of fashion around the same time Canada was founded. They're called ambrotypes, also known as collodion positives (collodion is the chemical compound that covers a glass plate).
Since 2015, Hao has used what are called "wet plates." Basically, instead of plastic film, like you'd use with a modern film camera, the chemical solution collodion is applied to a plate of glass, making it wet. It's not an easy process.
"The wet collodion process is an early photographic process that requires the photographic material (glass plate or metal plate) to be coated, sensitized, exposed and then developed within a few minutes, before the plate dries," Hao tells Vancouver Is Awesome. "To work in the field, this process requires a movable darkroom, You need so many chemicals and you have to have all of them on board all the time; you can't do anything when you get back to a studio."
While it's a complex process, it has its advantages.
"Today's digital technology is simple, fast and great. But for me, the image capture techniques of the old days, especially the wet collodion process, offer better quality, more tone, more detail and a larger format."
"An image made with the old process looks more realistic, closer and can be preserved for longer. More importantly, I like it, and I think you will too."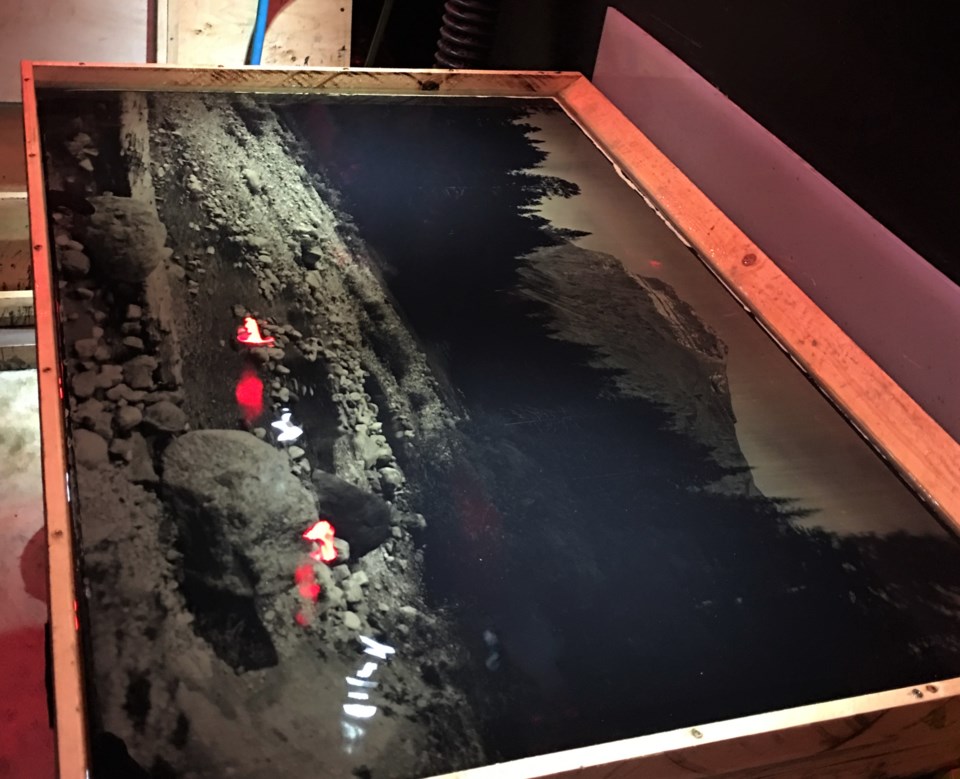 These photos are big. Very big.
When he says "larger format" he means it. The standard film in a camera is 35 mm; that's its gauge - essentially the width.
Hao's first wet plate camera that he built used 11 by 11-inch plates. And then he went bigger.
His second gigantic camera uses plates up to 32 inches by 48 inches. He finished building it in 2021.
"I think the camera is as big as possible while still portable," he says, though he's using the term "portable" in a relative sense. "I don't want to use it only at home and I have to operate it by myself without an assistant."
Because he created the giant camera, he needed a mobile darkroom that could handle the huge plates. He had been using a Dodge Caravan with his first camera, but (and it's important to note he's a tour bus operator) he got his hands on a tour bus and turned part of it into a darkroom. There's also space for him to sleep on the bus.
Hao explains that he wanted to shoot landscape photographs across Canada in "off-grid" locations, but he "needed a very big, mobile darkroom" with space for all of his gear, developing supplies, and that had electricity.
The photos are big, so he takes photos of big things
There's a specific reason he decided he wanted his cameras to be mobile: The Rocky Mountains.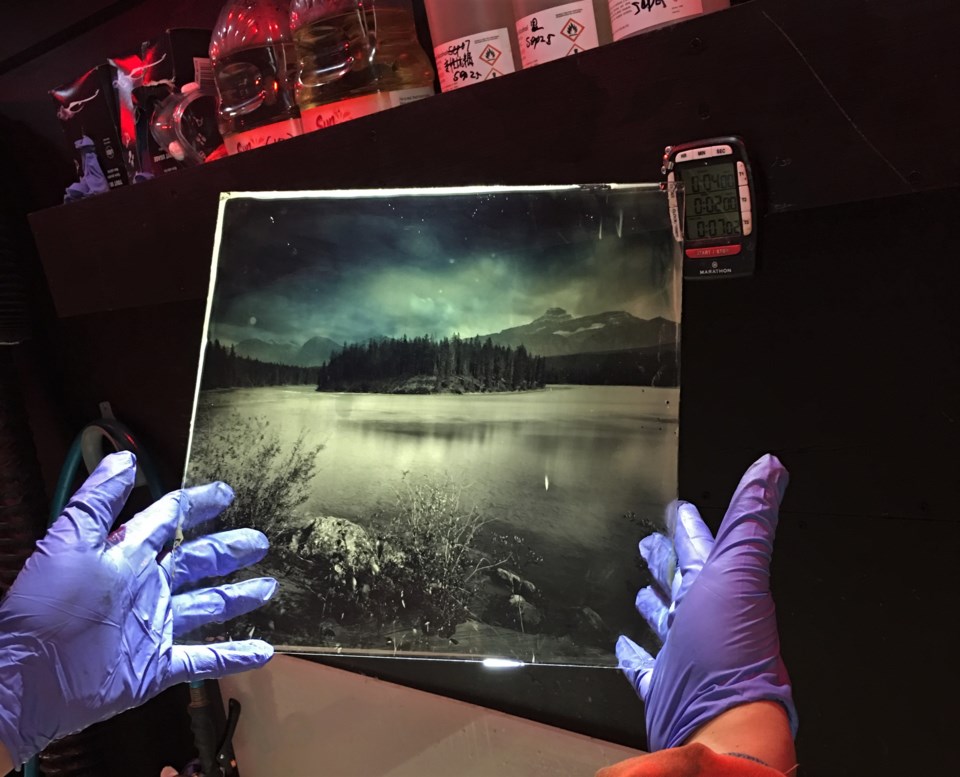 "I love the Rocky Mountains," he explains. "I've operated a tour company in Canada for 17 years and spent a lot of time in the Rocky Mountains. During my work, I observed how the landscape changes, how beautiful natural features disappear."
"My collodion plate may last for two hundred years, but some landscapes may not - they may disappear in the future."
Hao wanted to share the unique perspective his cameras captured and the beautiful views he saw during his work with more people, and the only way to do it the way he wanted was to build the equipment.
Now he travels the mountains when he can, stopping to haul his massive camera out onto the side of the road. Drivers might spot him in his recognizable red jumpsuit he wears for safety.
"I made so much equipment to make the work easier with my huge camera, but the plates are still heavy," he says. "I have no assistant, but my wife is always with me and helps me to do so many things."
Not for sale, for now
While he's created some amazing images, you won't see Hao's work in a gallery or on a postcard. For one thing, translating what's on a plate to another medium isn't easy.
For another, his photography is his passion - specifically the creation. So when he's home in Richmond, he's not working on an Etsy shop.
"I have to do more photography when the season is good and I have to upgrade my equipment when I come back home," he explains. "I have to learn, think, plan my photography if I have any free time."
Luckily, he does share much of his work (with the help of his wife) on his Instagram account.