From colour-coded book shelves to hyper-organized spice racks, social media is full of organization and design tips that are aspirational but also a bit overwhelming.
When planning out a new project, tackling a small area is best, rather than re-organizing an entire closet or pantry in one go. Coffee stations are the current obsession du jour on TikTok as users show off their chic and practical coffee corners. This project is as much about design as it is about functionality, especially for daily coffee drinkers who don't want to be searching for spoons or sugar cubes in the morning.
Start with the basics: a suitable coffee maker (we have everything from one-touch pod machines to full barista systems), milk frothers, syrup bottles, milk-and-sugar containers, coffee mugs, and the ideal serving tray to pull the look together.
To easily shop all these picks (and more), check out our Amazon Storefront.
How to choose the right coffee maker
​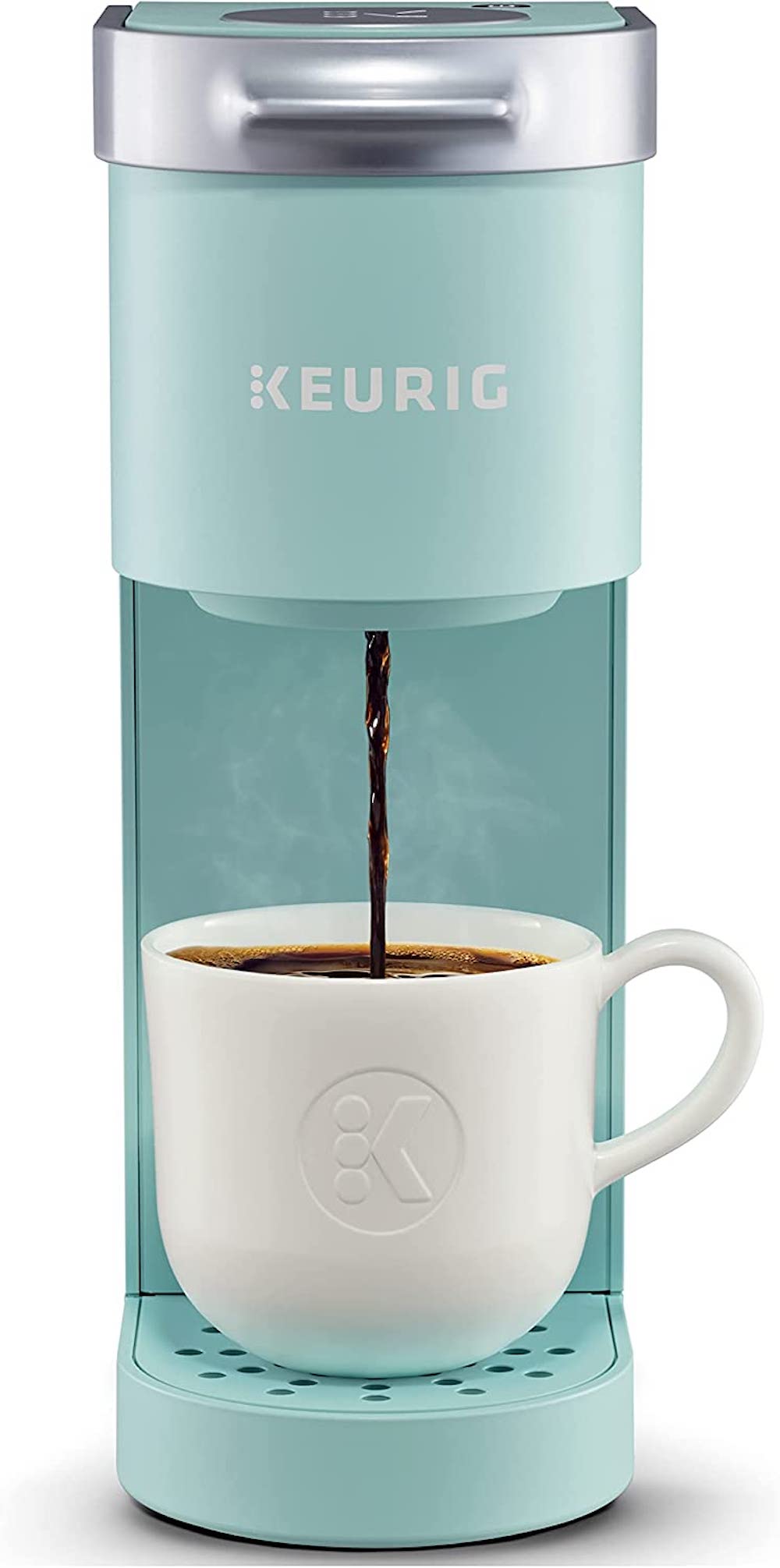 ​
Considering it'll receive daily use, choosing the right coffee maker requires thinking about morning priorities. Is the goal to have a cup of coffee ready in under two minutes? If so, a one-touch Keurig is a solid choice and a blue or red style can stand out as the centre of a coffee station. $99.99 on Amazon.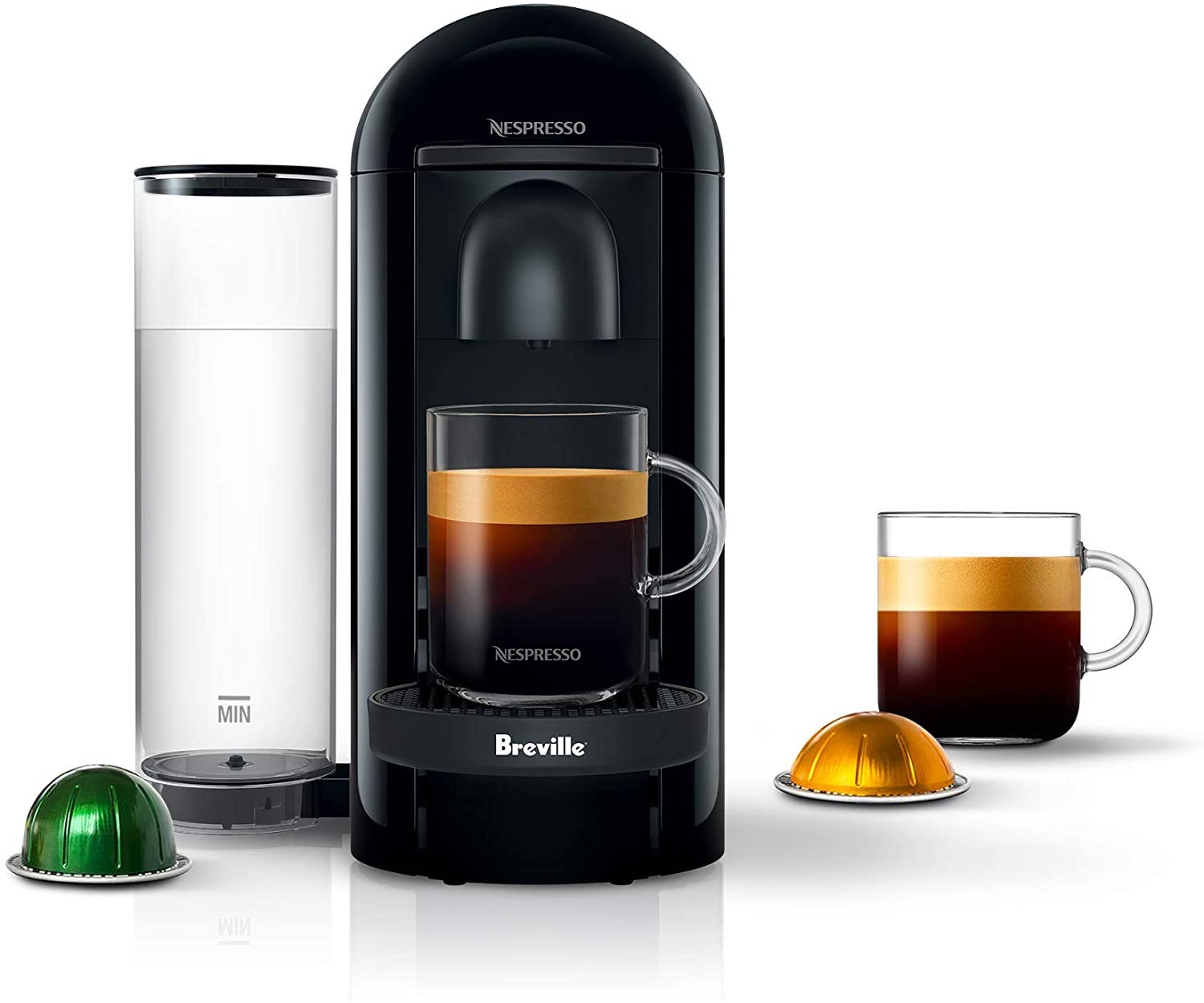 For those who lean more towards espressos and Americanos but still want the convenience of pods, a Nespresso machine is a good fit. However, these pods can't be picked up at a grocery store; instead, caffeine seekers needs to head to a Nespresso boutique or order online. (The blends are a higher quality than most other pods, so it's a trade-off.) Nespresso Verturo, $205 on Amazon.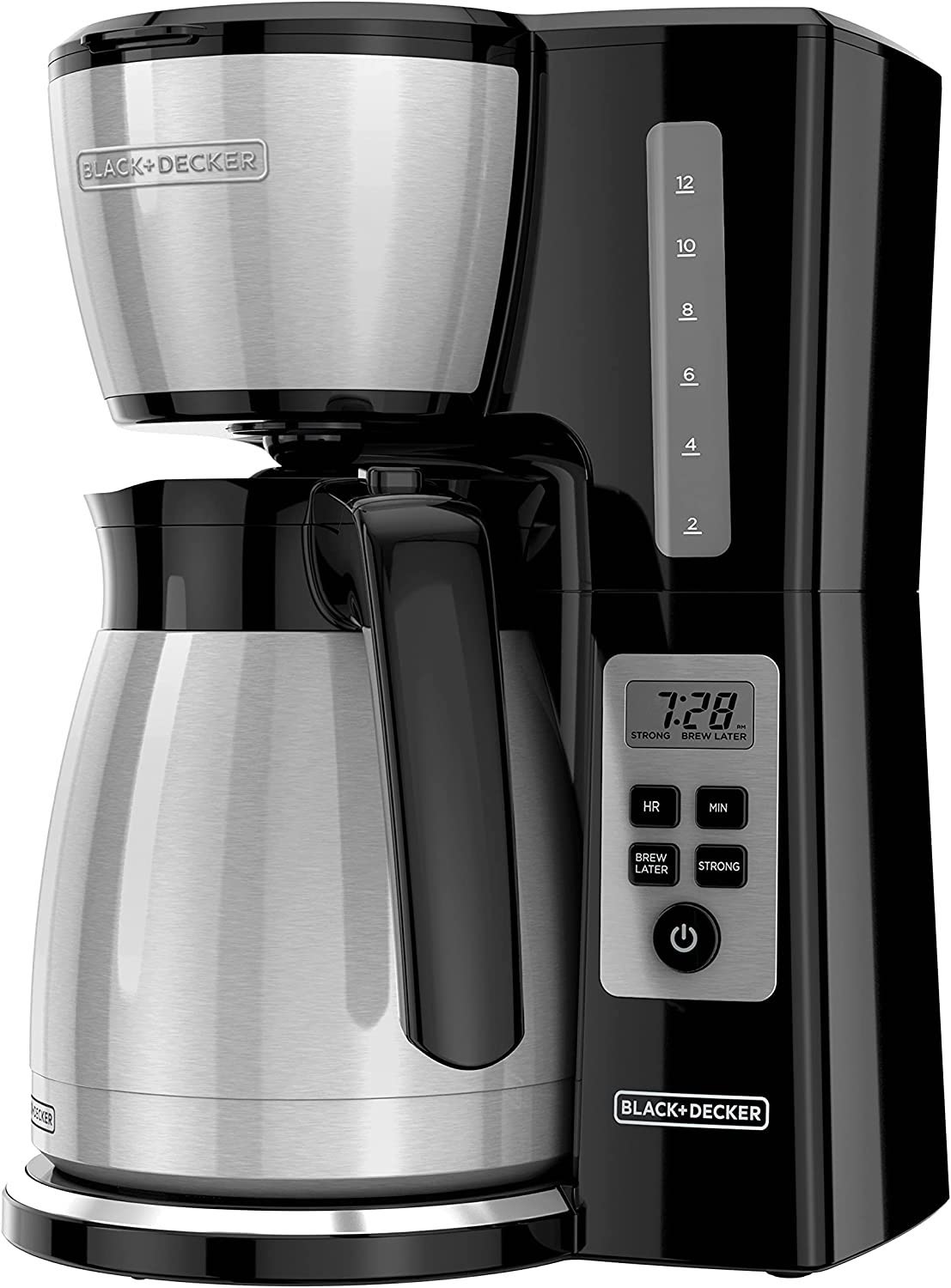 If one cup a day doesn't cut it, a classic carafe like this silver one from Black & Decker stays warm for two hours and allows for strength adjustments. $109.99 at Amazon.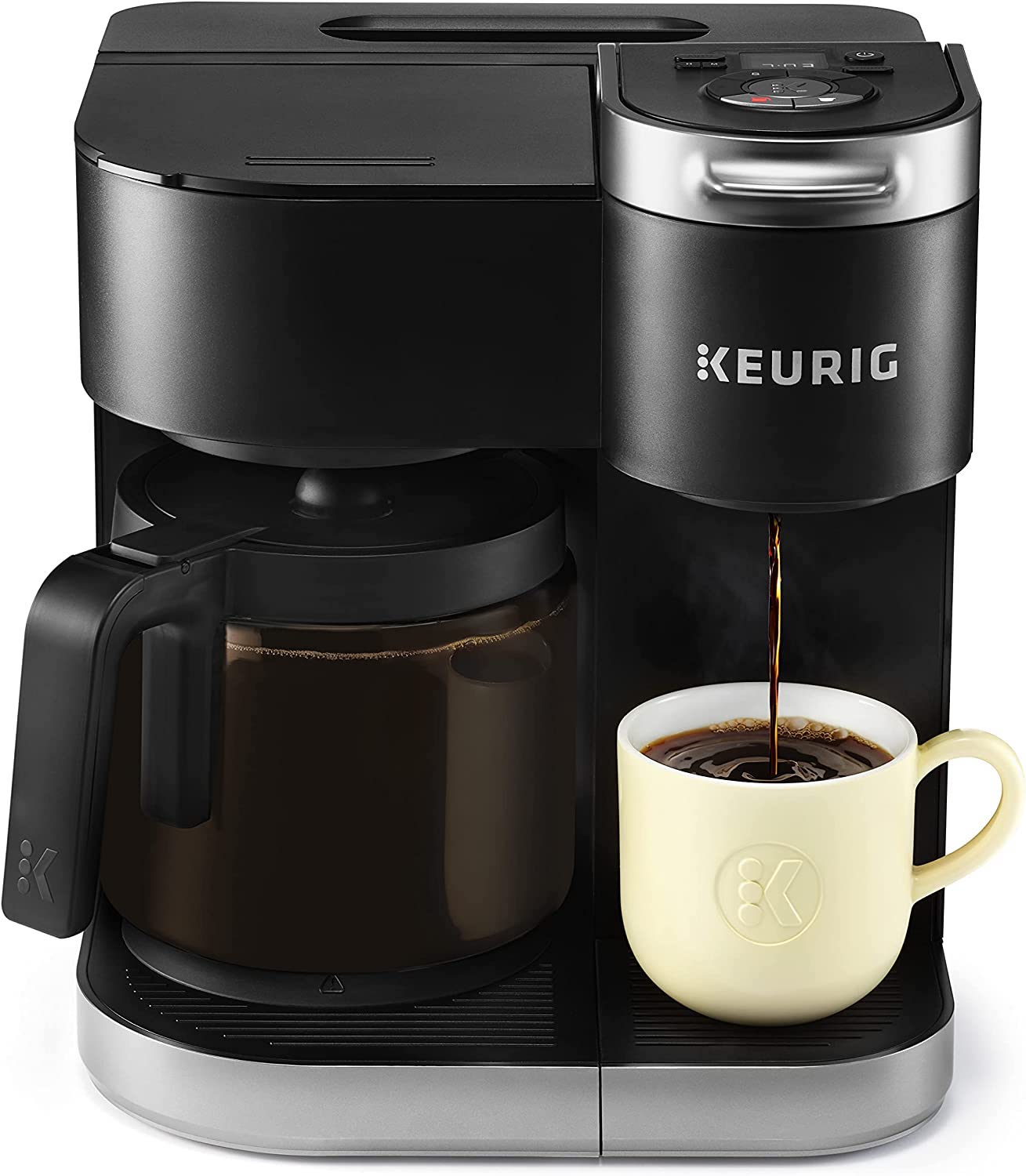 If deciding between a drip maker and a pod machine is just impossible, there's an easy solution: Keurig makes double-duty machines. One side is a 12-cup carafe (requires coffee grinds) and the other is a pod for a single cup (with eight-,10- and 12-oz size options). $199.99 at Amazon.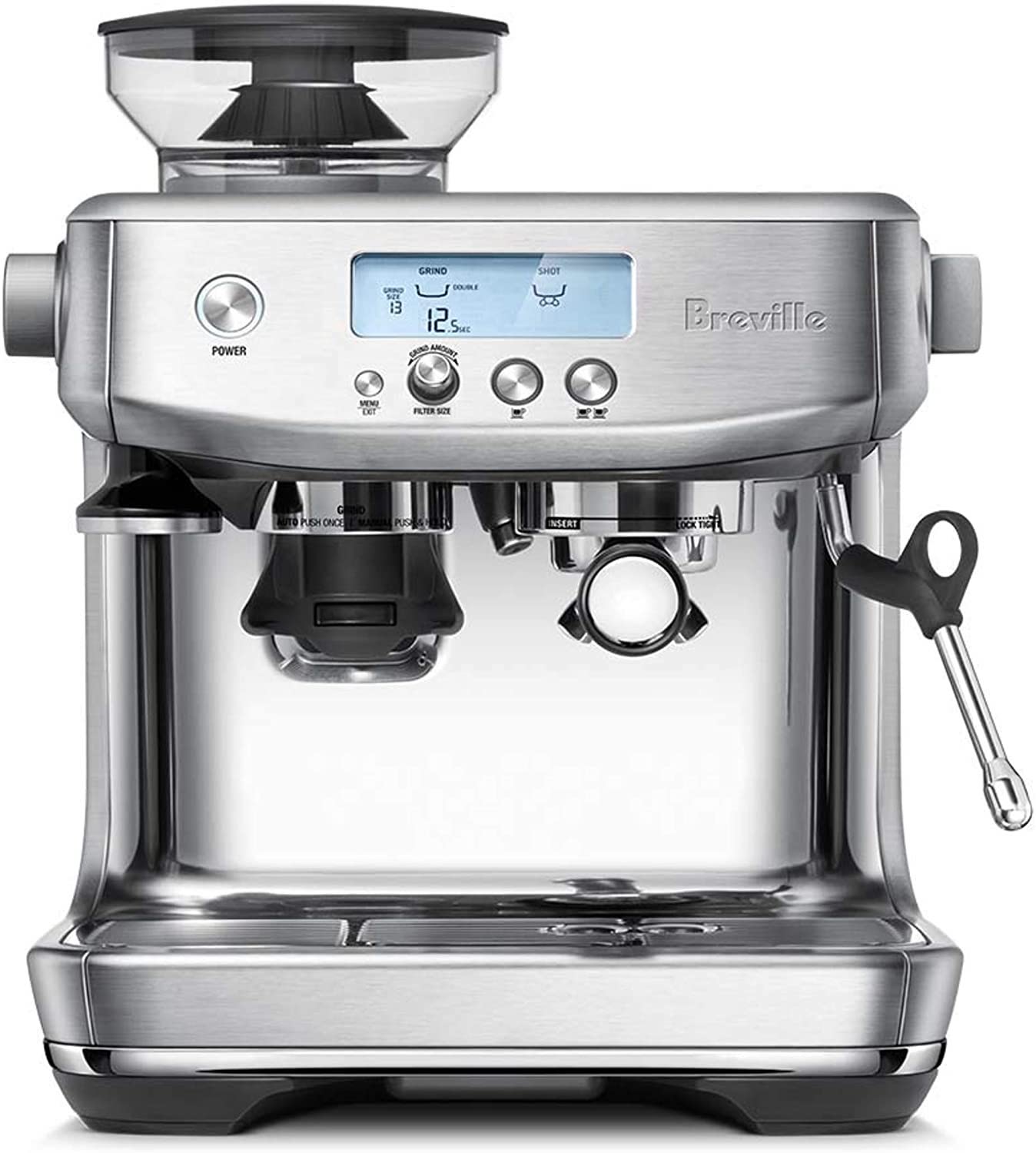 Breville's Barista Pro machines have skyrocketed in popularity thanks to the complex design (it looks like something you'd see a professional use). Detail features include "precise espresso extraction" (ensures water is heated to an optimal temperature) and "dose control grinding" (it measures the correct amount of grinds for the size). This machine has a built-in milk frother and grinder, making it a mini of a machine you'd see a barista use. $1,199 at Amazon.
Coffee station accessories​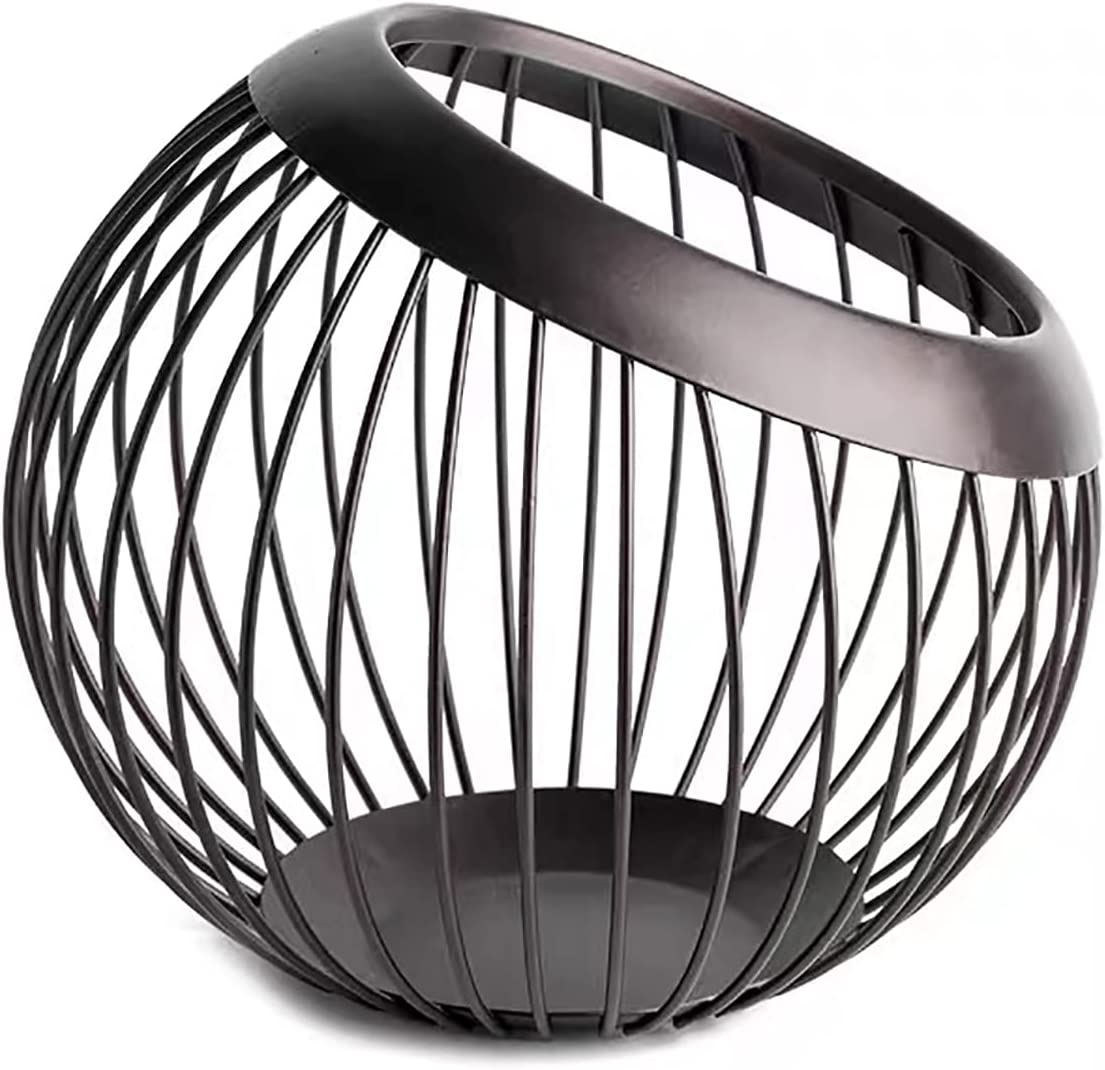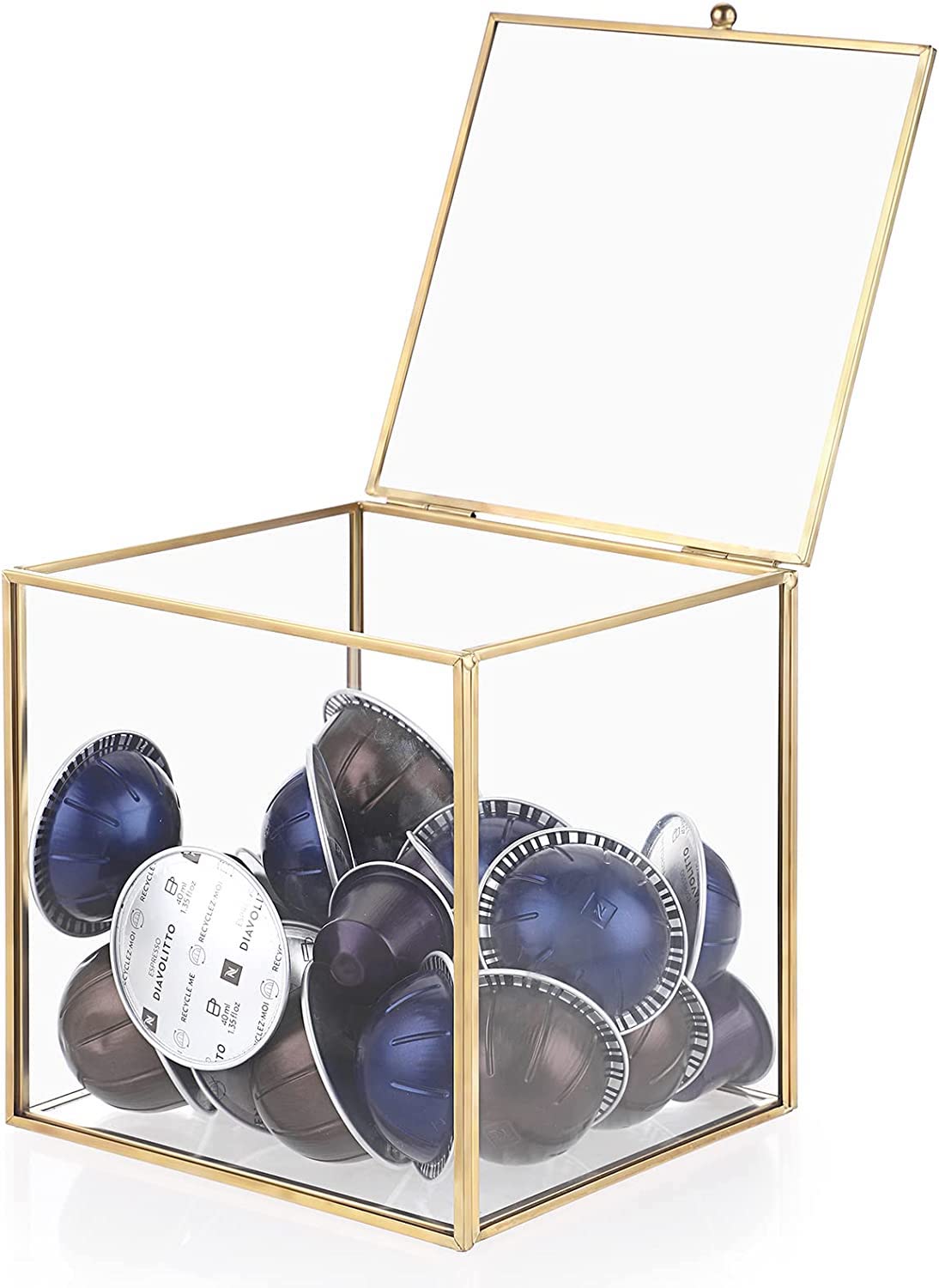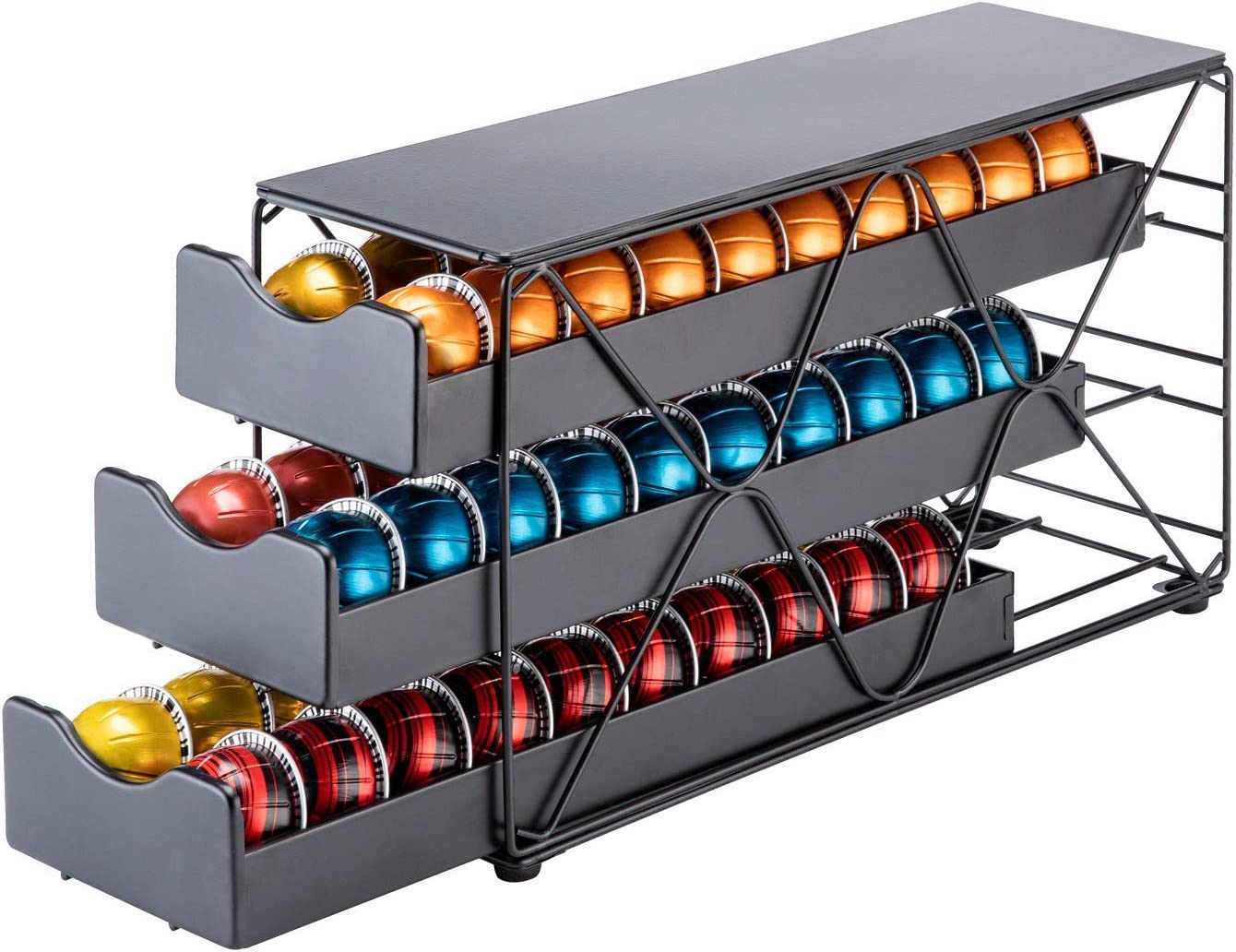 Opting for a pod machine doesn't mean completely giving up on a kitchen café aesthetic. The right pod holder can help, like this round metal bowl in black ($32), a glass box with gold trim ($31.99) or a tiered shelf for Nespresso pods ($49.99 at Amazon).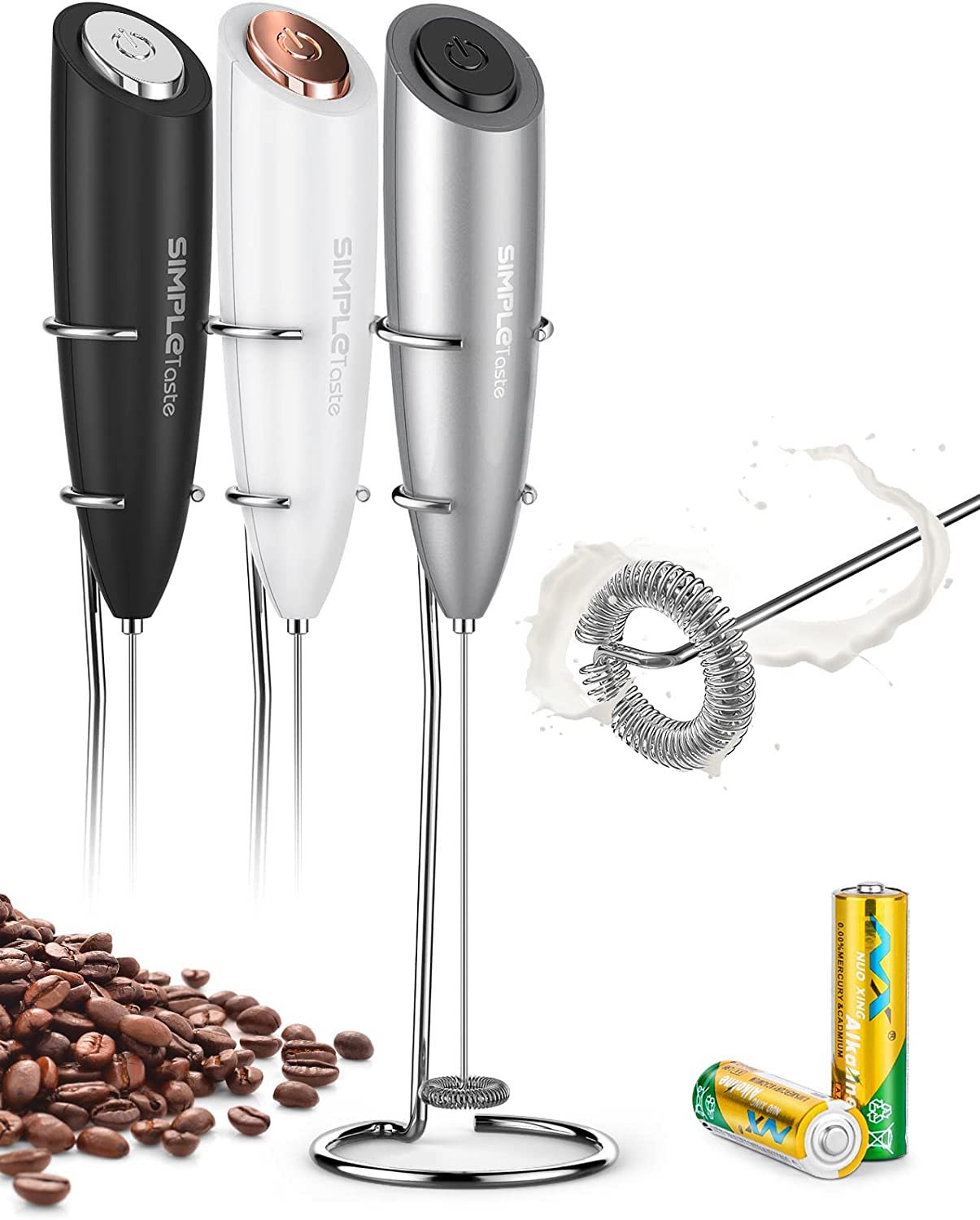 If cold milk straight out of the fridge just won't do, an electric frother can help. For a low-cost option, this simple taste frother is under $20 and has hundreds of five-star reviews. It requires two AA batteries and can whip warm oat milk and espresso into a foamy latte. $16 at Amazon.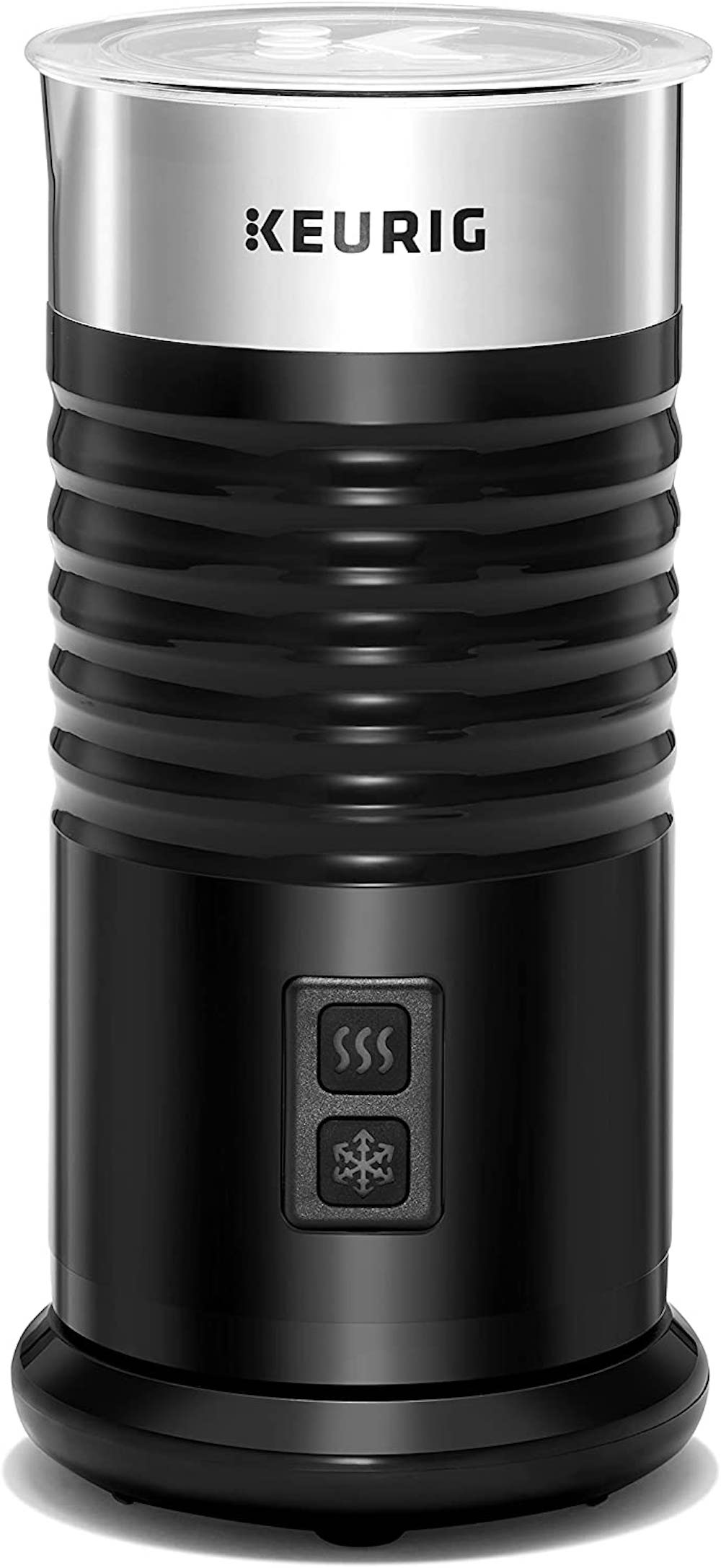 This electric frother heats both cold and warm milk (great for iced drinks in the summer) with a maximum six-ounce capacity. $58 at Amazon.
Cafe-style mugs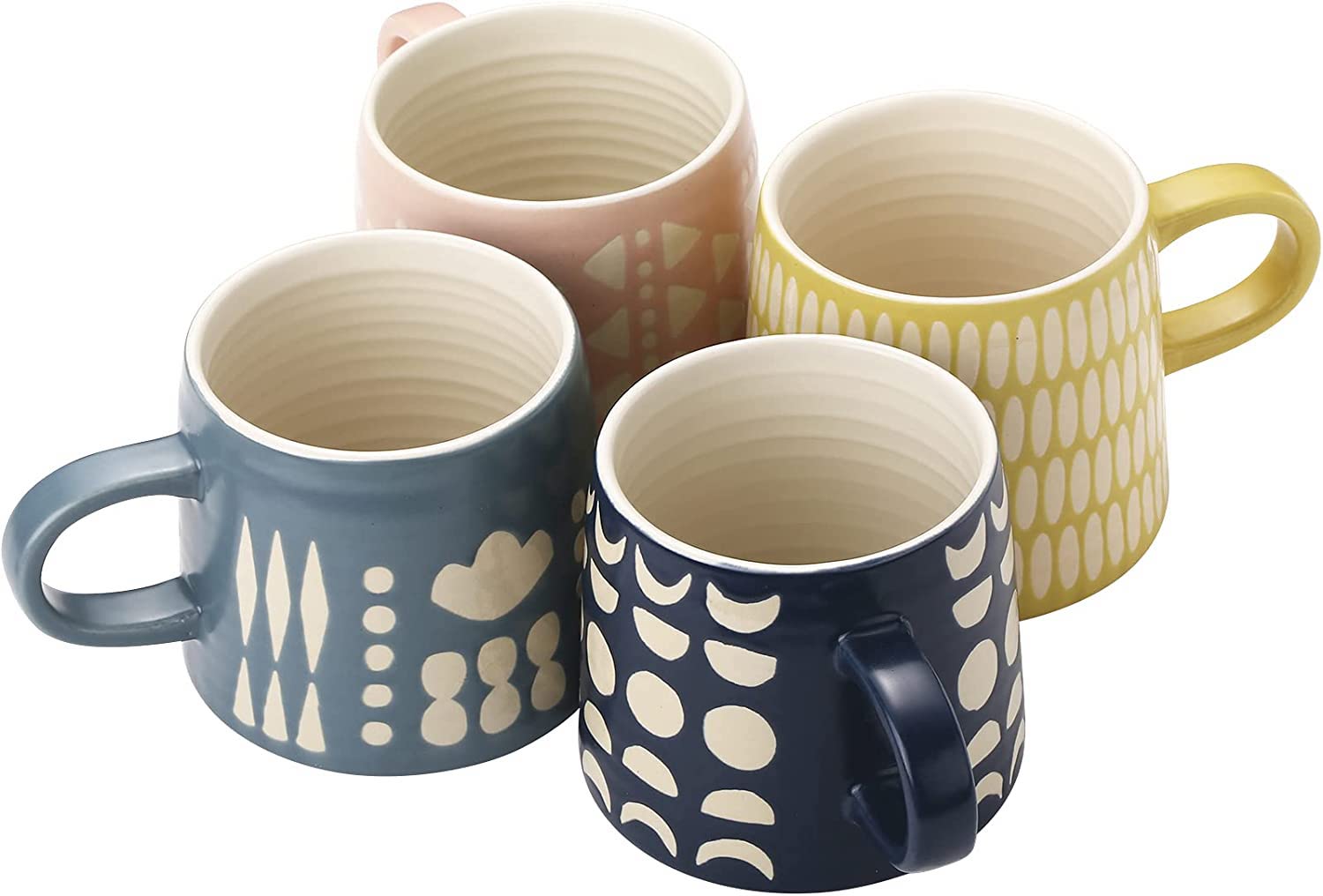 These ergonomic mugs (wide base and narrower top to avoid spilling) feel like they are straight from a quaint coffee shop, thanks to an embossed finish and clashing patterns. Set of four, $43.80 on Amazon.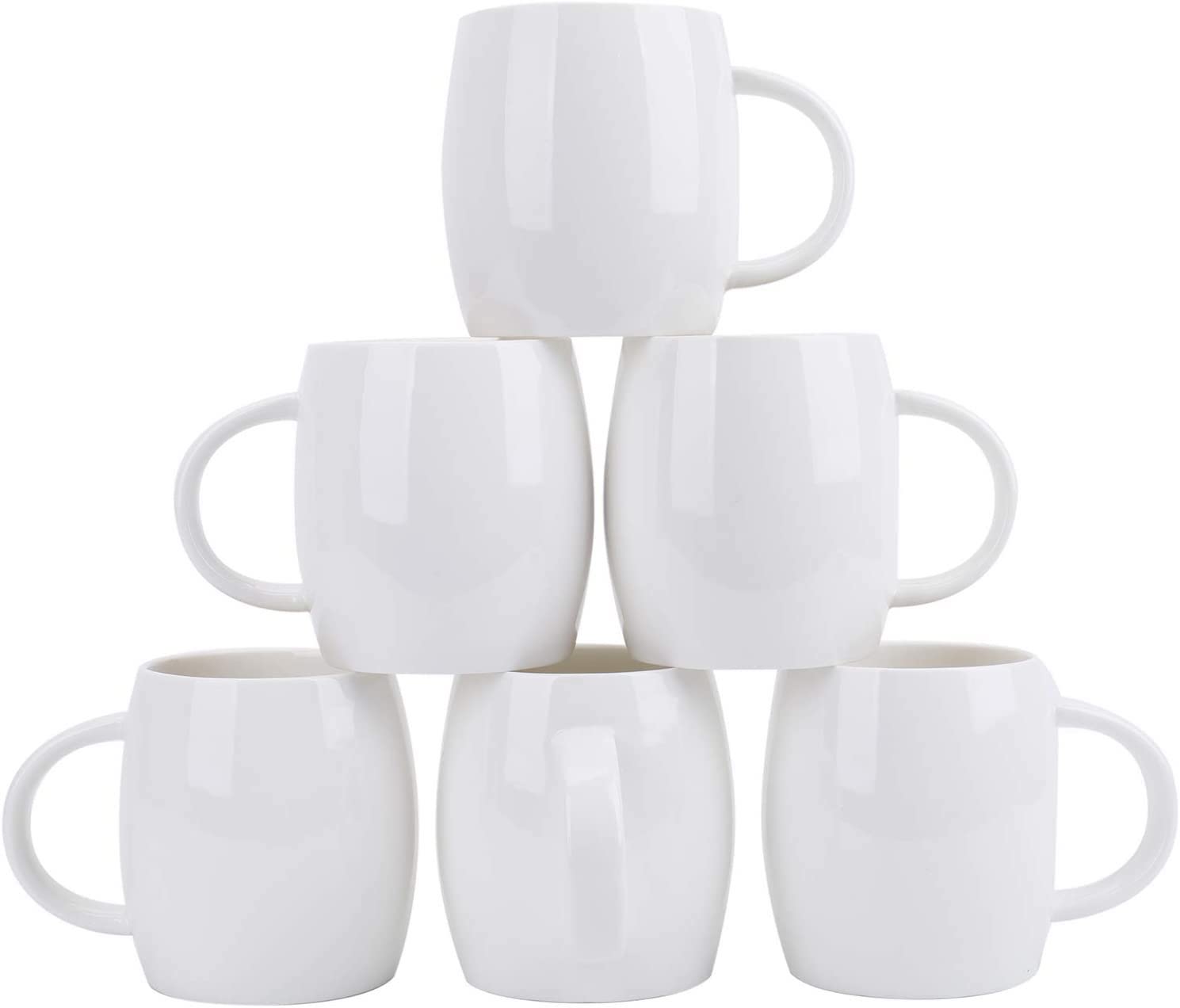 White coffee mugs are sensible, minimalist and classic. This set of six is glossy and as durable as a ceramic mug can be. $36 on Amazon.
Milk, cream, syrup and sugar containers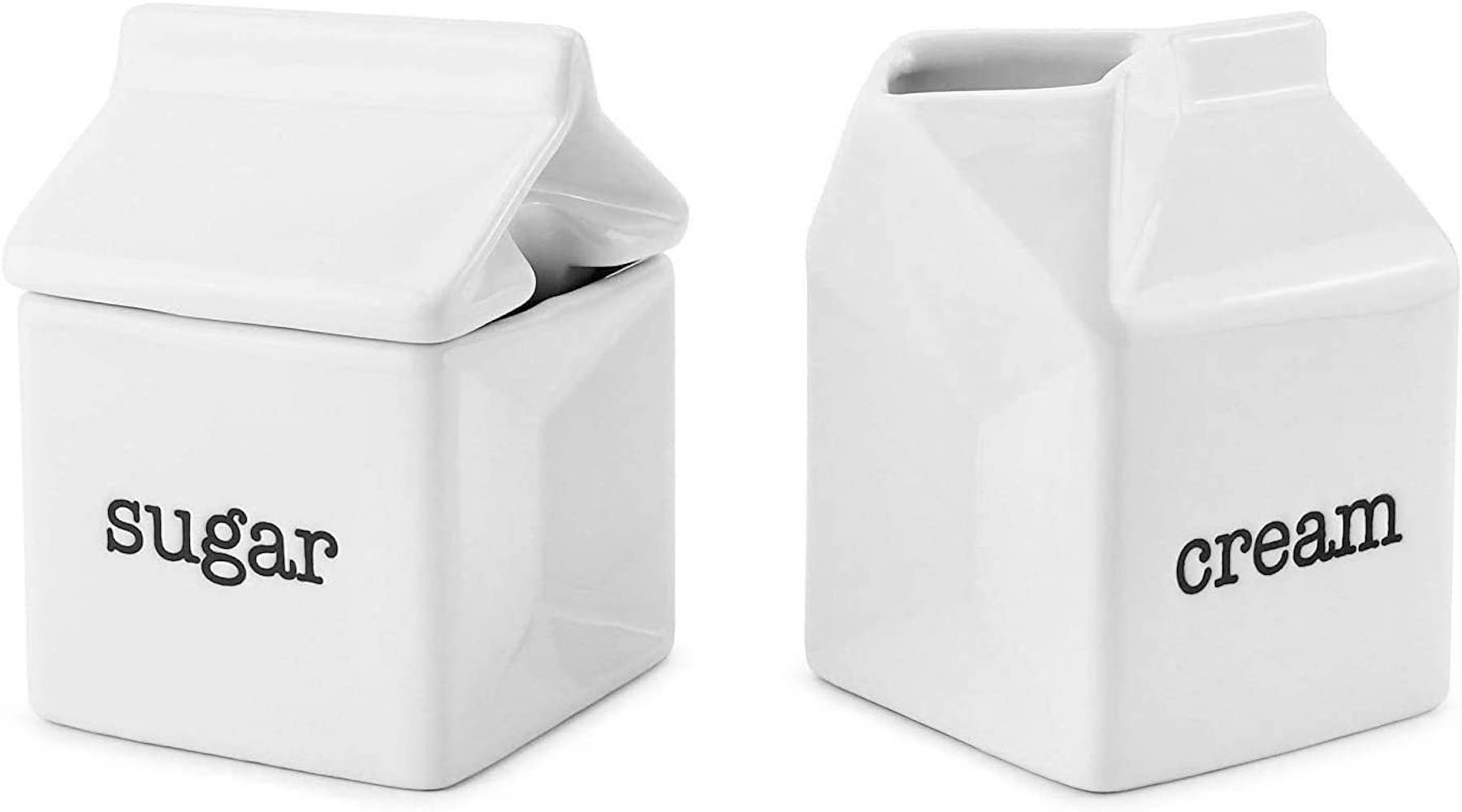 These carton-style ceramic milk and sugar containers are modern, charming and small enough to sit out on the counter in even the tiniest kitchen. $30.37 on Amazon.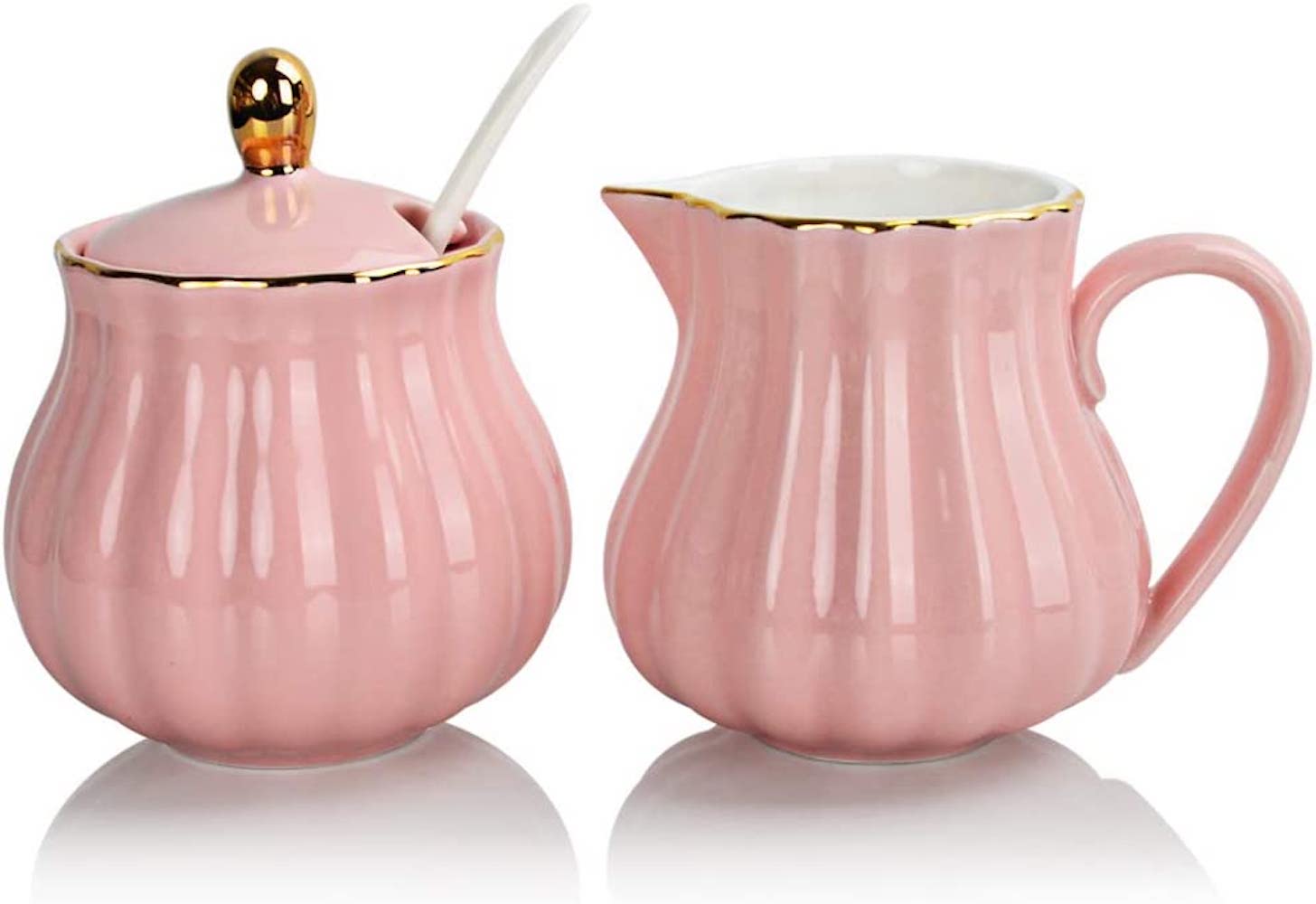 This British-style set is classic and fit for a tea party (even if it is used for morning coffee). The old-fashioned design adds whimsical vibes to a coffee corner that looks a little too plain. $24.99 on Amazon.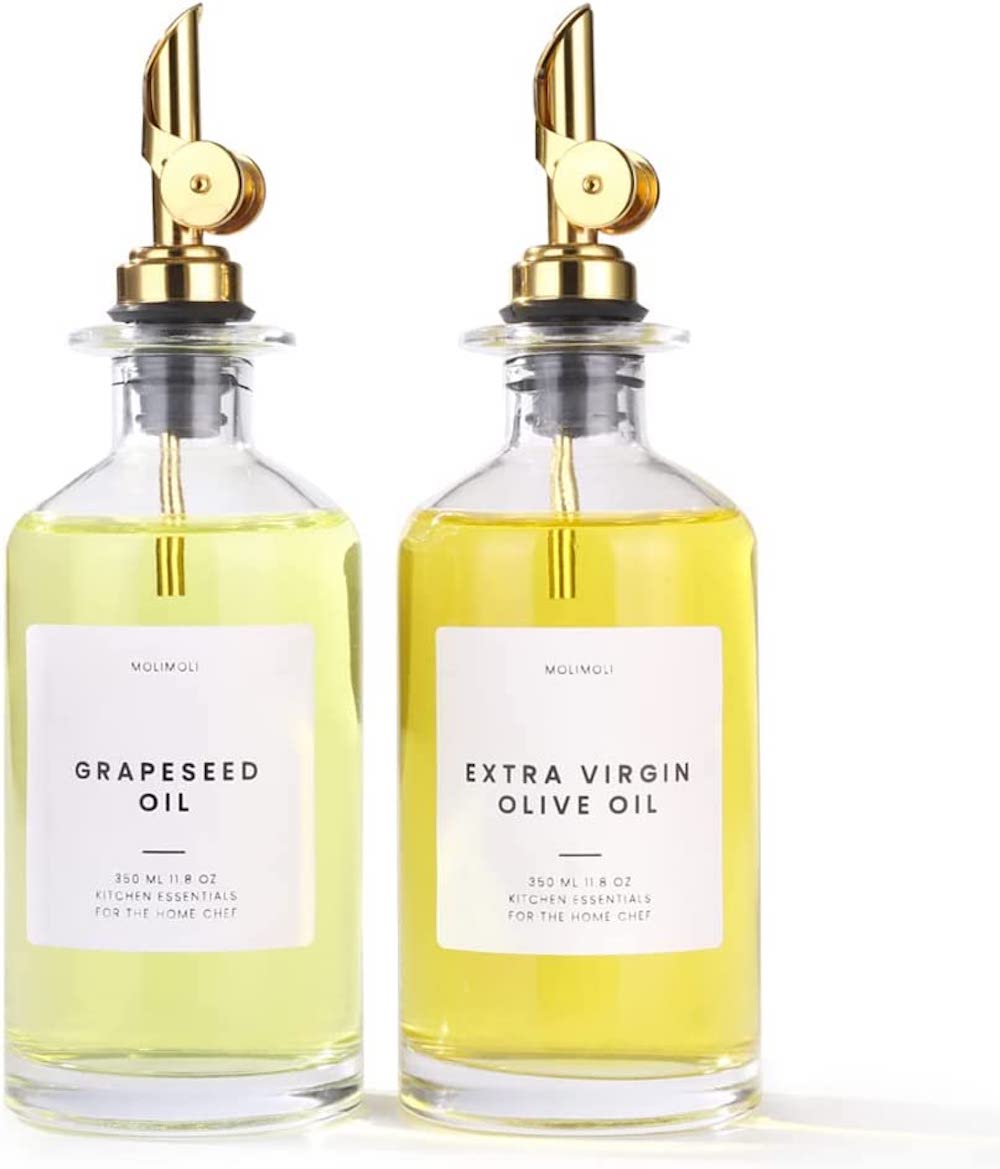 Making a vanilla latte or London Fog at home requires those fancy bottles of syrup (like Torani vanilla), made even fancier by these gold-topped glass bottles with pre-printed white labels. $60/two bottles at Amazon.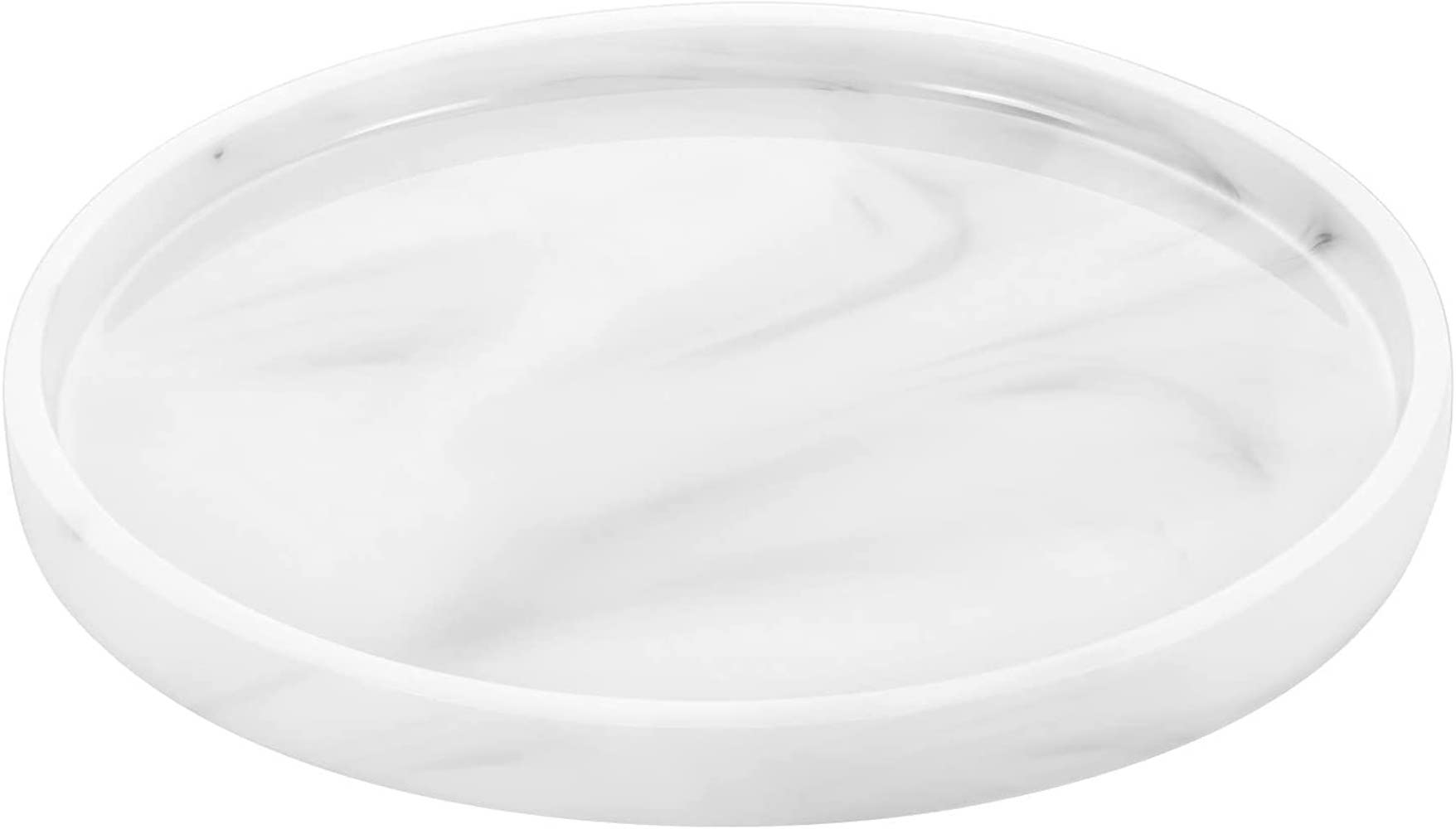 For teaspoons and mugs and milk, this marble tray pulls the whole coffee station together. $31.99 at Amazon.