The thirst is real.
"Drink more water" —yes, we know. It's a message that's important but also a little grating, particularly as plastic water bottles (spurred on by deceptive marketing and "designer" water brands) are such a scourge on the environment. Water is essential and yes, eight cups a day is the goal (more so if hot or exercising), but sometimes remembering to glug enough before a mid-afternoon headache is good enough.
Responding to mild signs of dehydration (thirst, dark nuclear, dizziness, sluggishness) quickly is easier when there's a drinking buddy on hand to help treat the 64oz goal like another thing to check off the to-do list.
THE WATER BOTTLE CELEBRITIES LOVE
Celebs like Chrissy Teigen and Kaley Cuoco have been spotted with the HydroMate Half-Gallon (64 oz) water bottle that is like a personal trainer for H2O consumption. The bottle has time goals alongside motivational slogans like "A LITTLE BIT MORE" to help get through the jug. The brand comes at a premium for Canadian shoppers though and the ones on Amazon are nearly double the cost on the HydroMate website (which doesn't ship to Canada).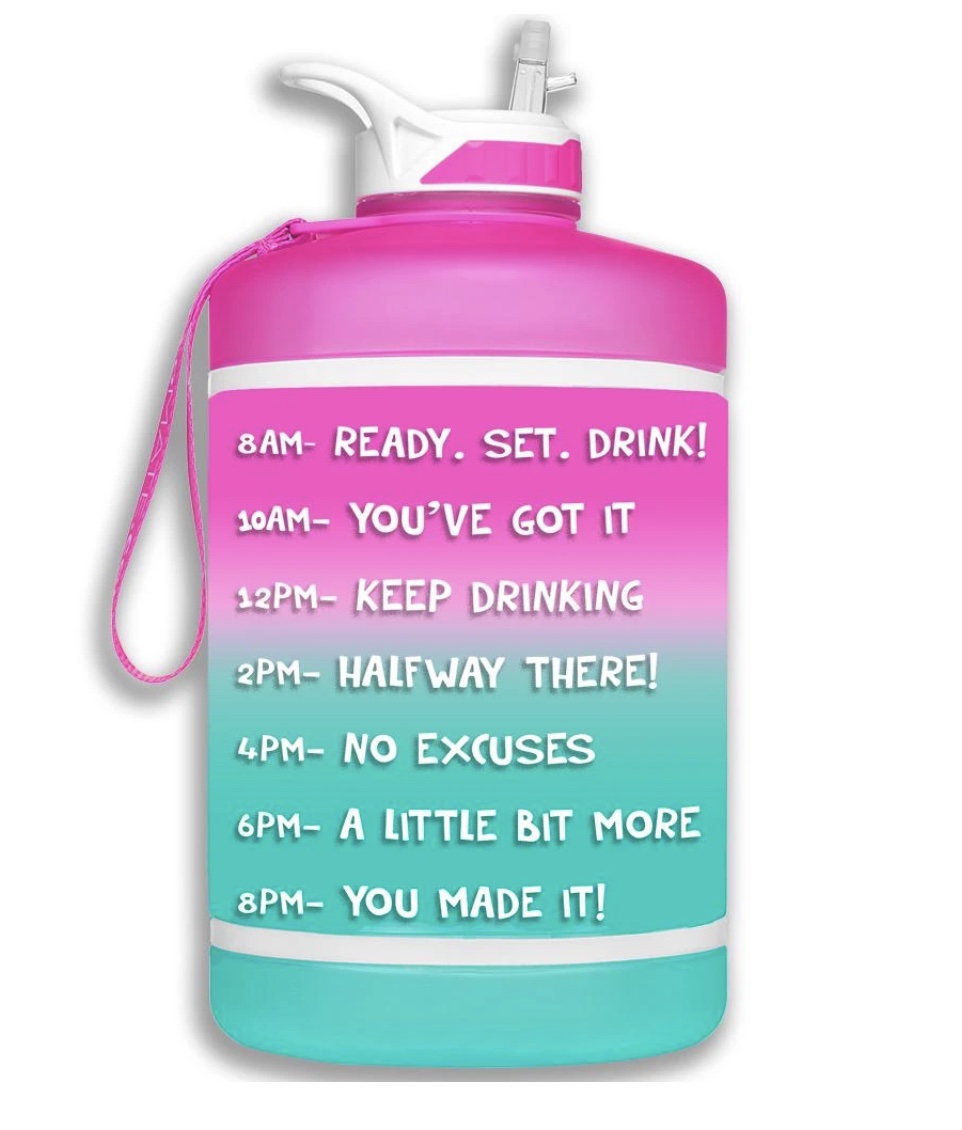 THE INEXPENSIVE MOTIVATIONAL WATER BOTTLE
If you've seen the photos of celebrities walking around with their oversized water bottles and thought "I want one of those!" then this SluxKe water bottle could be the dupe for you. It has a similar look as the HydroMate brand (with the time/motivation markers), comes in 12 shades (including pink, blue, orange and clear) as well as a built-in straw, and it is BPA-free (according to packaging).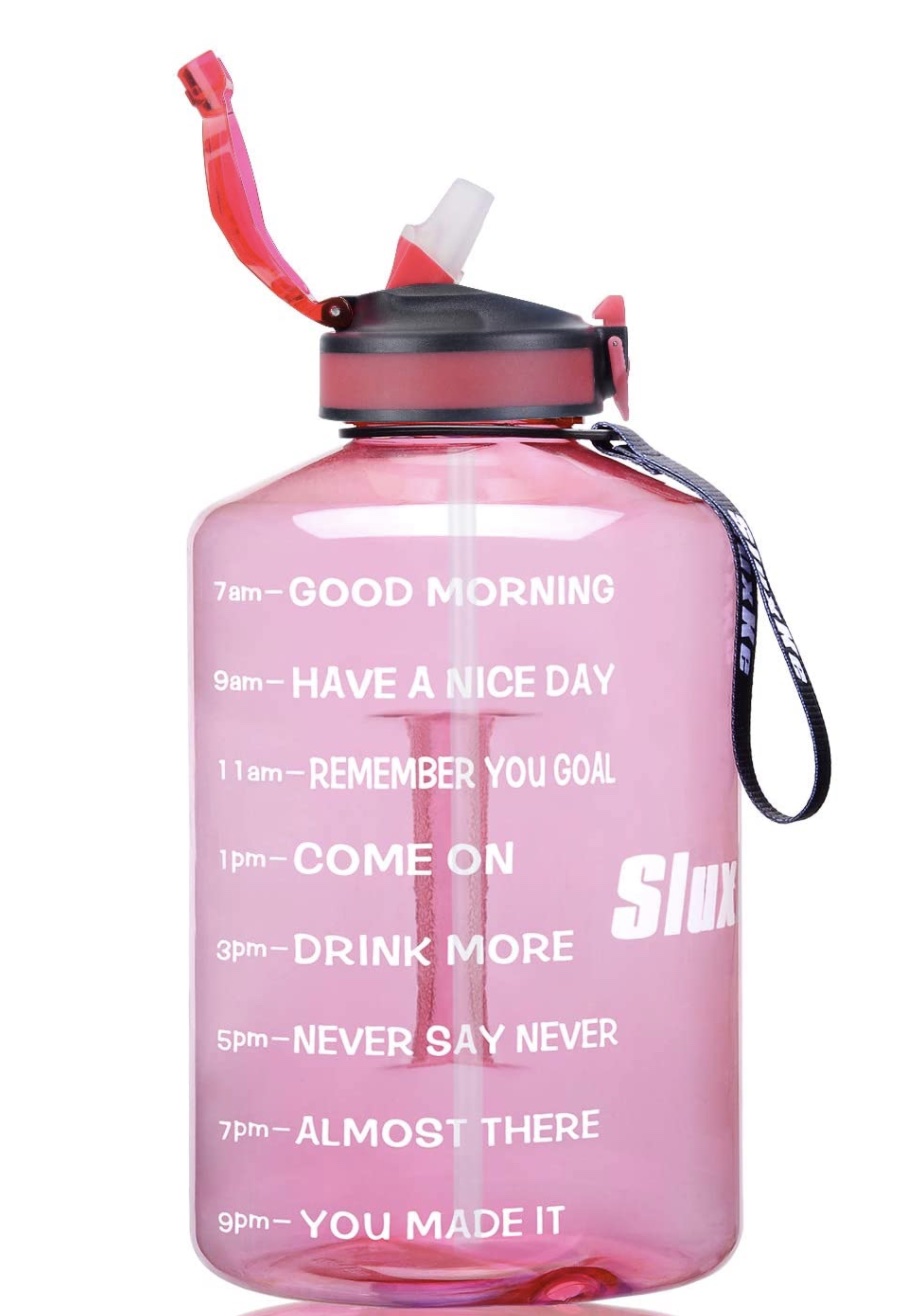 THE UTILITARIAN WATER JUG
The Igloo Proformance isn't so much a water bottle as a drinkable cooler vessel.
It carries 1 quart of liquid (32 ounces), is leak-proof and insulated. It's also designed for heavy use with a strong snap spout and swing handle (carrying it feels like toting around a small lantern); it also has hooks for hanging—a very unique feature.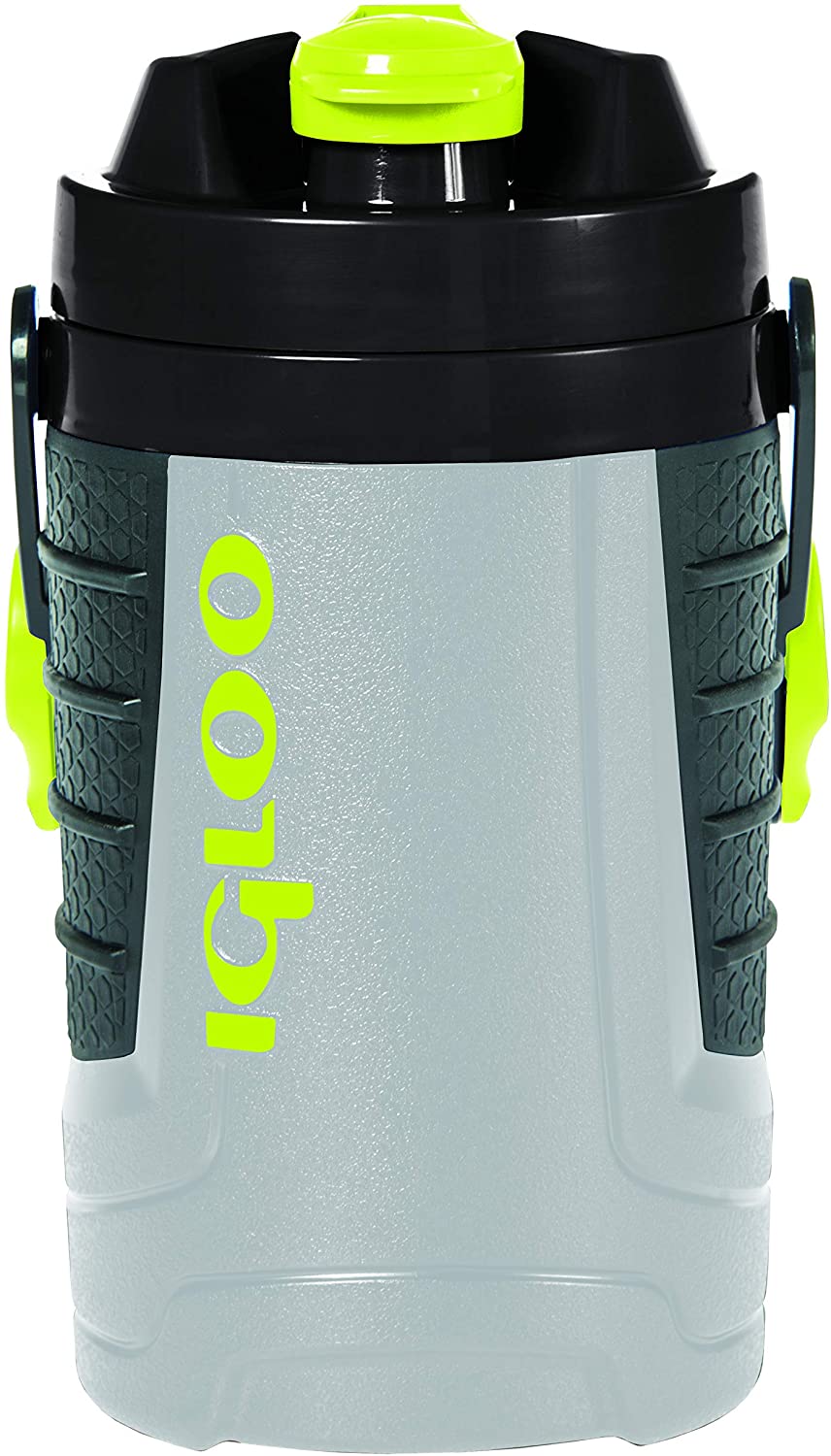 THE ECO-FRIENDLY WATER BOTTLE
The Big Bottle Co. 1.5L Commando Traveller is made from BPA- and DEHA-free materials and a stainless steel cap that won't corrode, making this a safe and eco-friendly choice. It also has some interesting design details, like the rose gold finish and convenient wrist strap. There's also a 2.2L version in a different finish (but made from the same safe materials).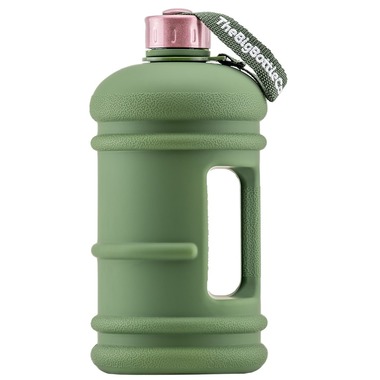 THE WATER BOTTLE ZILLENNIALS LOVE
How the Pacific Northwest's very own Hydro Flask growler became the designer water bottle for the TikTok generation is so interesting that the brand got its own profile in the LA Times. This double-insulated, stainless steel bottle can keep coffee hot and water cold with a temperature control design. This particular 64 oz. version, the same size as a beer growler, keeps beverages carbonated as well, be it craft brews or kombucha.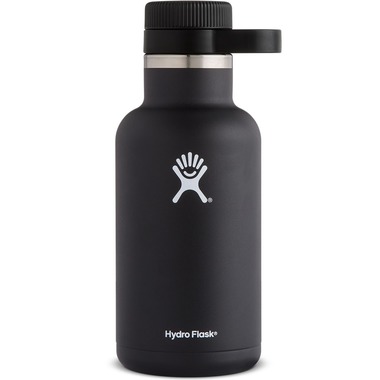 THE ULTIMATE WATER BOTTLE FOR ATHLETES
Everlast is a big name in boxing and martial arts and this 2.2L Bubba water bottle can get through nine rounds and then some. It has a handle (so it's more like a jug), a leak-proof cap, a nylon wrist strap, and is made from non-toxic plastic. (The only thing it can't take is the dishwasher—it's hand wash only.)