Are you missing in-person gym workouts and fitness classes? There's an increased interest in home fitness equipment thanks to New Year resolutions and the COVID-19 closures or reduced gym classes. Unlike the spring of 2020, there are still many online options for weights, mats, cardio machines and strength training equipment.
There are multiple factors to consider when choosing equipment: what kind of exercise will you be doing? How much space is there for equipment (and is it easy to pack up when not in use)? Does it need to be packed away from little ones or pets? What's the cost-per-use benefit versus a gym membership? And how much time does it take to set up or break down before and after a workout?
With all that in mind, here are some basic pieces that are suitable for "I'm trying a new online yoga instructor" novices to those who already have a set fitness routine they love.
THE RUBBER BAND WORKOUT

Fitness bands are a multi-use item for resistance training, restorative movement and specialized classes (like yoga and Pilates), as well as intense moves like squats and lunges. These are also portable and easy-to-store, unlike a workout bike or bench. Opt for a full set (which includes handles and a carrying bag) or a single loop band.
Who it's ideal for: Anyone who wants a simple piece of equipment that personal trainers love.
Why we're endorsing it: Multiple uses and price points.
Where it could use improvements: These are loop bands (for a set of bands that are not connected, click here).
Size/weight/dimensions: 10" long.
THE ON-DEMAND CARDIO CLASSES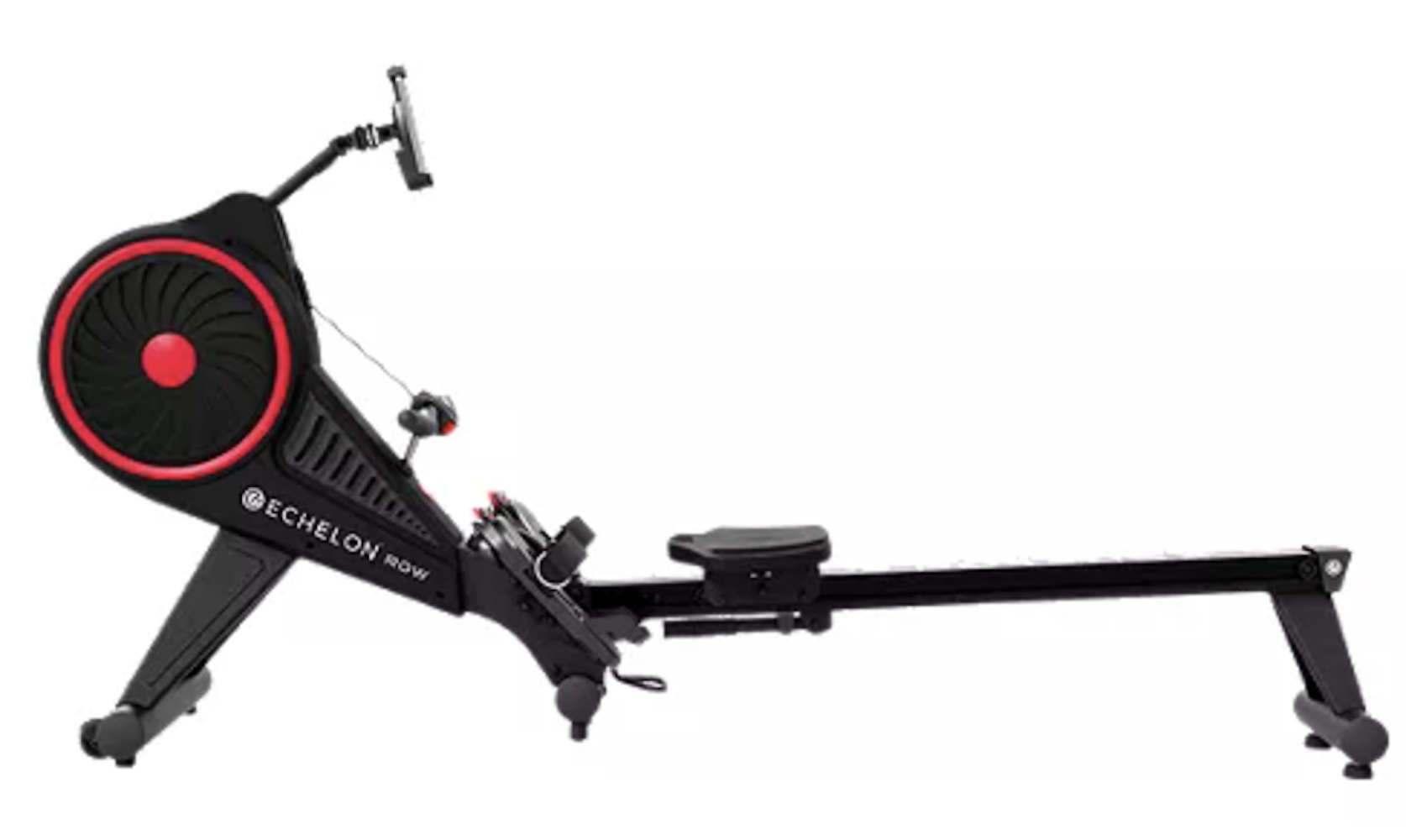 Rowing is ideal for a low-impact, full body cardio workout. This fold-able rowing machine from Echelon has a screen, app and Bluetooth connectivity for live classes, stats and pairing with smart devices (like a FitBit). A subscription isn't needed but is recommended to get the full benefit of the machine.
Who it's ideal for: Anyone who wants an in-class "live" experience at home.
Why we're endorsing it: Users appreciate the quality of the machine and sturdiness. Up to 5 user profiles can be created.
Where it could use improvements: Without the class subscription (which comes with an extra fee), the rides are 'freestyle' with no access to live videos and minimal data.
Size/weight/dimensions: 86" x 21" (footprint).
JUMPING INTO A NEW ROUTINE

There's a surprising number of mini trampoline fitness videos available for free online and fans of the workout say it's a fun and heart-pumping workout. From the basics (bouncing) to more advanced moves (like twisting), this is perfect for people bored by their cardio routine. Available at Walmart, Amazon and Canadian Tire.
Who it's ideal for: Anyone who wants to shake up their fitness routine.
Why we're endorsing it: Energetic cardio, users find the work-outs challenging and fun.
Where it could use improvements: Need space to bounce.
Size/weight/dimensions: From 38".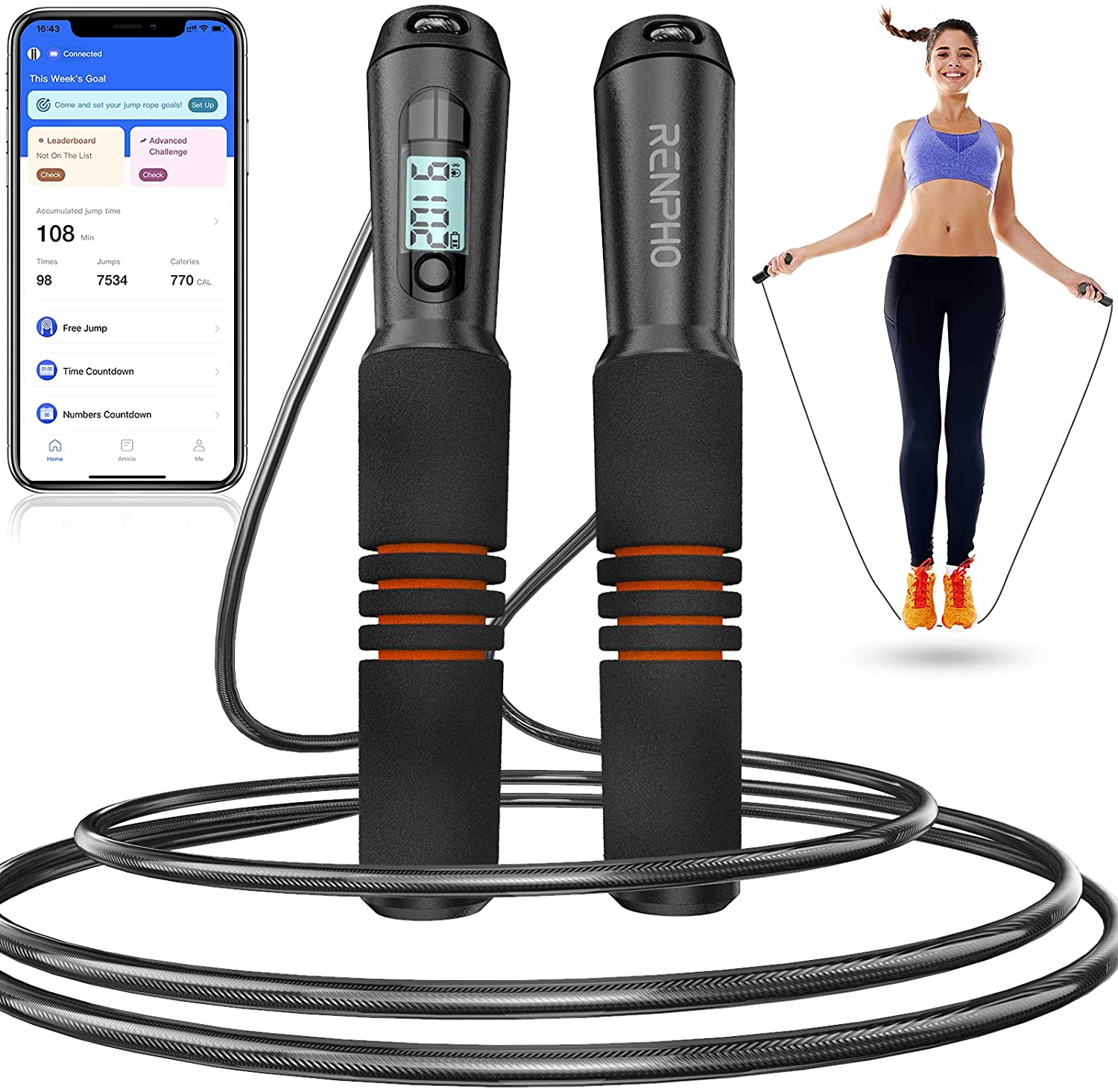 Trampolines aren't the only fitness equipment you'd also find on a playground. Jumping rope is very vigorous cardio workout (something we learned from watching boxing movies) and since it's 2022, the ropes have gone digital. This Renpho smart jump rope pairs with an app and tracks skip time, calories and even tangles. Available at Amazon.
THE FULL SET THAT DOESN'T TAKE UP SPACE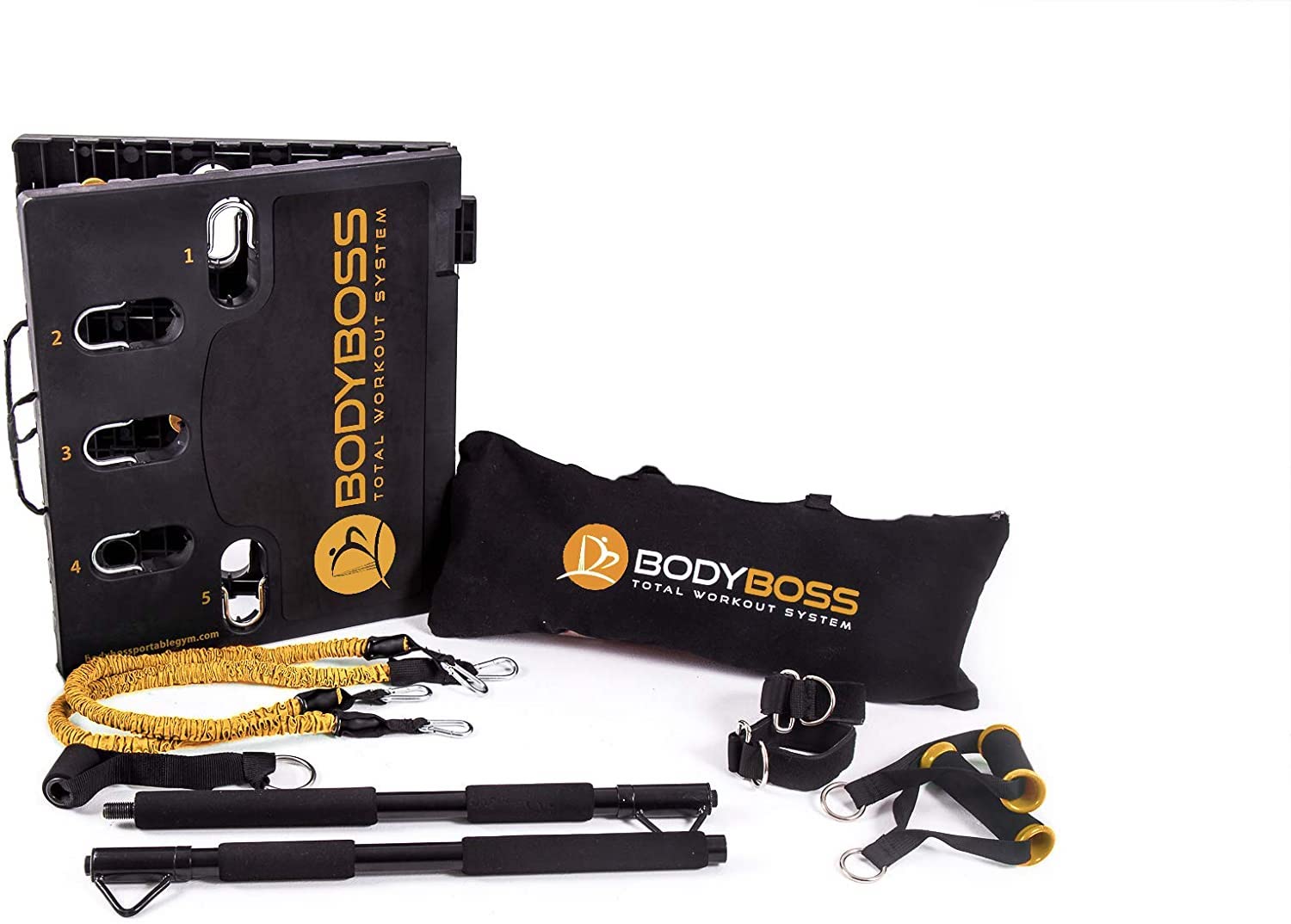 Prefer to buy a set that comes with all the essentials? The BodyBoss includes resistance bands, a resistance bar, a fold-able platform, ankle straps and a door anchor. Because it's meant to be used at home or for travel, it packs up neatly and is easy to carry. Available at Amazon.
Who it's ideal for: Anyone who doesn't want mismatched equipment.
Why we're endorsing it: Convenience, free introduction course on how to use the equipment.
Where it could use improvements: Mixed user reviews.
Size/weight/dimensions: 16 pounds.
YOGA AND MORE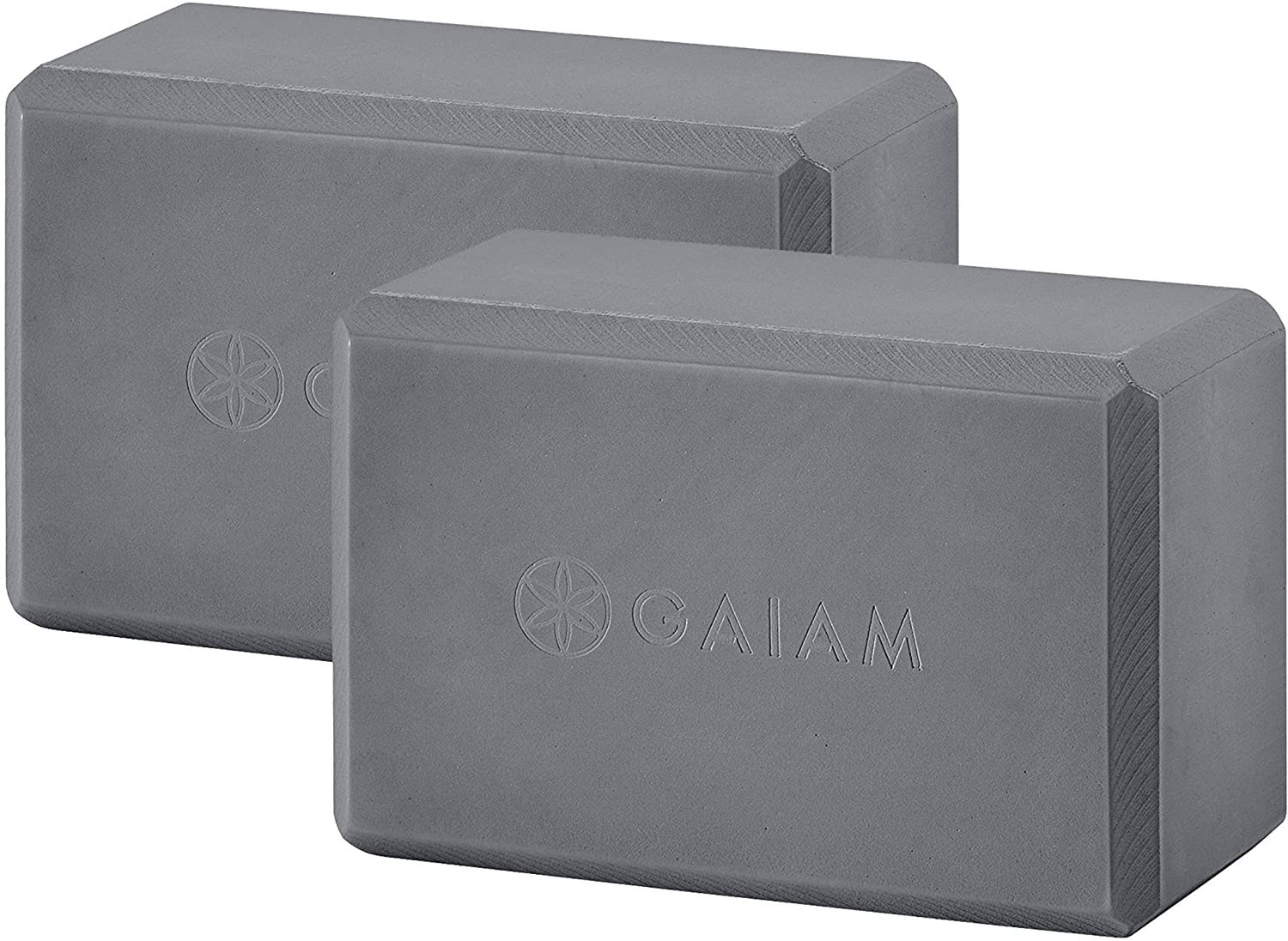 Even if yoga isn't on the to-do list, a mat is helpful for stretching and floor exercises. Spending a lot on a name brand isn't important for getting a solid option; this Halfmoon Essential Studio Mat is on sale at Well.ca.
Foam blocks are recommended to help with stability when doing yoga, but they can also be used for strength-training routines centered on the core (planks, glute bridges, and push-ups get even tougher with the blocks). Available at Amazon in a set of two.
THREE DIFFERENT KINDS OF WEIGHIncorporating weights is recommended to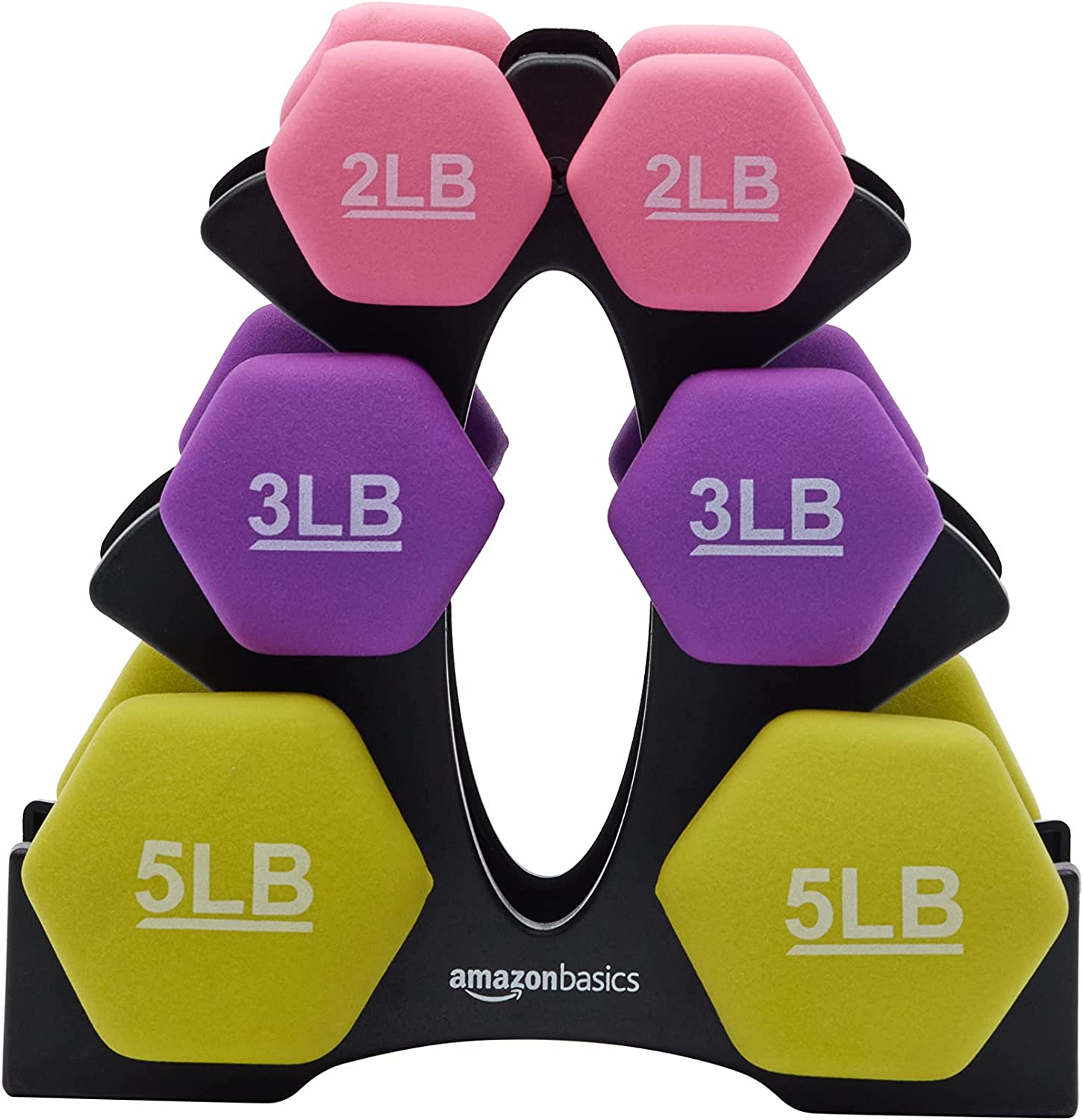 Incorporating weights is recommended to build muscle, burn fat and strengthen the body.
A simple Amazon Basics hand weights set comes with 2, 3 and 5 lbs on a stand. These are coated in neoprene, which helps with grip. Available at Amazon.
Ankle weights add resistance without bulking up leg muscles (these are popular in dance cardio classes). Available at Old Navy.
This adjustable set includes 16 weights and a connecting rod that turns it from two dumbbells into one bar for a heavier option in a tight space. Available at Amazon.